What to Expect from a REALTOR®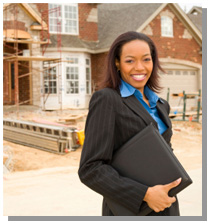 HONESTY & INTEGRITY
Most Real Estate professionals in our province are members of the Ontario Real Estate Association (OREA) and only members of OREA can call themselves REALTORS®.
When you work with a REALTOR®, you can expect not only strict adherence to provincial laws, but also adherence to a Code of Ethics. This code is very important to you as a homebuyer or homeseller as it assures you will receive the highest level of service, honesty and integrity in any transaction.
HIGHEST PROFESSIONAL STANDARDS
Before receiving a Real Estate licence, candidates must successfully complete an extensive course of study developed by OREA on behalf of the Real Estate Council of Ontario.
And that is only the beginning: in the two years after receiving their licence, the new professionals are required to successfully complete three additional courses as part of their articling with an experienced Broker. In addition, all registrants must continue to attend courses through-out their careers in order to maintain their registration.